Receive Instant Access To Finnabair's Classroom
Once you purchase this class, you will receive INSTANT ACCESS to Finnabair's classroom to download her supply list and watch our Live recoreded class from our art venture events. To access this, login to your account in the store, and click on Finnabair's Classroom.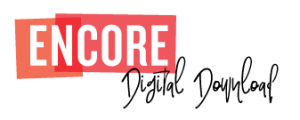 Rusty Alarm Clock – With Finnabair
Teacher Bio
Anna Dabrowska AKA Finnabair 

You might know me as Finnabair, but my real name is Anna Dabrowska-Pekocka, and I'm a mixed media artist, teacher, and product designer. Transforming and upcycling everyday objects is the cornerstone of my craft. Between textures and paint, my love for dimensional artwork has shaped my distinctive style. In 2011 my hobby transformed into teaching mixed media classes all over the world. Since 2013 I'm one of the most active product designers in the mixed-media world. The products I design with Prima blur the line between craft supplies, home décor, and fine art. The Finnabair brand is visible and dynamic, full of creative energy, with just the right pinch of quirk; our focus lies in workshops, new techniques and product development. My mission is to continue this magical, artistic journey and teach and encourage as many creative souls as I can on their path of self-discovery. Art is always the answer.
If you would like to try exciting techniques inspired by the natural look of rust and worn-out paint – this is a class for you! This finish is perfect for any vintage, steampunk or grunge-inspired project and will give you a chance to achieve a more heavy, masculine look on any surface. It is a complete mixed-media makeover which will change a simple, metal clock frame into real, old and rusty treasures.
During this class, we will be working on the inside and outside of the metal frame, we will focus on altering techniques which will make your project beautiful and unique - adding details, textures based on pastes and embellishments and using the popular range of products from the Finnabair mixed-media collection. "Rusty Alarm Clock" is an exciting way to dive into the world of 3D mixed-media and altering, working with pastes, paints and other art supplies. 
Supplies Are Not Included:
An Instant Download PDF Supply List is proved for you after checkout.