Up Next Prima's Art Venture by Gather featured Artista Jaya Raghuvanshi!

CLICK "GET REMINDER" so you don't miss it 🙂 Please join me as I introduce Jaya Raghuvanshi. I am so excited to learn a little more about what inspires her and the story behind her beautiful piece she will be teaching ONLINE February 27, 2021 for Prima Marketing Inc. Prima Art Venture by Gather! For event details and to sign up, please visit gather.charitywings.org. $150- $200 Swag bags for the first 250 sign ups. Payment plan available!

Posted by Charity Wings Art Center on Tuesday, December 1, 2020
Broken Angel – Mixed Media Canvas with Jaya Raghuvanshi
Teacher Bio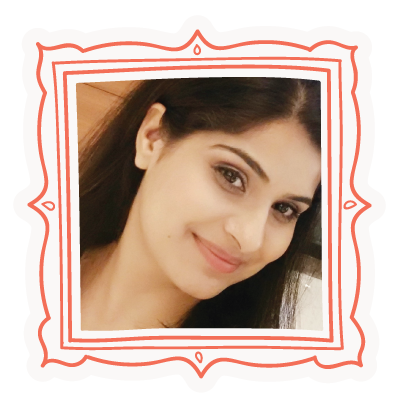 Jaya Raghuvanshi
Hi ! I am Jaya Rahuvanshi , a self-taught mixed media artist. I love playing with colors, textures and mediums and exploring new techniques and ideas!
My inspiration comes from the beauty in nature and my love for poetry. I have taken numerous in-person and online workshops where I have shared my knowledge with my students in an easy and comprehensible manner. I want people to discover their inner talent and that no matter what your skills are, mixed media is for everyone to enjoy!
'She made broken look beautiful and strong look invincible .
She walked with the universe on her shoulders and made it look like a pair of wings.'
These words were my inspiration when I started off with my 'Broken Angel' mixed media canvas.. I knew what I wanted to express .. the girl that looks so strong but feels so weak, the girl that picks herself up every time she falls. 
In this class I will show you how to get inspiration from around you. How to break a blank canvas and how to stretch your supplies to the maximum. We will learn all about creating amazing textures using basic and humble products. Nothing fancy! You will not only learn about color palettes and combinations but also the 'why' behind them. You learn about using basic mixed media tools to make amazing art. After learning the techniques I teach you in this class you will be confident enough to try them out yourself to create beautiful projects. 
Included Supplies:
This class includes a class kit. (Minimum retail value $50)
An Instant Download PDF Supply List is proved for you after checkout.
Some of The Included Supplies in This Class Kit Are:
Two Prima 2 oz Tube White Gesso
Prima Pitch Black Impasto Paint
Cobalt Impasto Paint
 Prima Metallique Paint – Metallic Brass-
Prima Flower Pack – Susana
Prima Chipboard – Mechanical Dreams
Prima Texture Powder
A more complete list of supplies is provided in our included class supply list.
Choose your package to purchase Jaya's Class.
Starter Package
(3 classes)
Choose 3 Classes
Get 3 Full Class Kits
& a Swag Bag loaded
Full of Prima goodies
$249
($30 shipping)
Basic Package
(6 classes)
Choose 6 Classes
Get 6 Full Class Kits
& a Swag Bag loaded
Full of Prima goodies 
$449
($30 Shipping)

VIP Package
(12 classes)
All 12 Classes
Get 12 Full Class Kits
& a Swag Bag loaded
Full of Prima goodies
$699
(Shipping Included!)